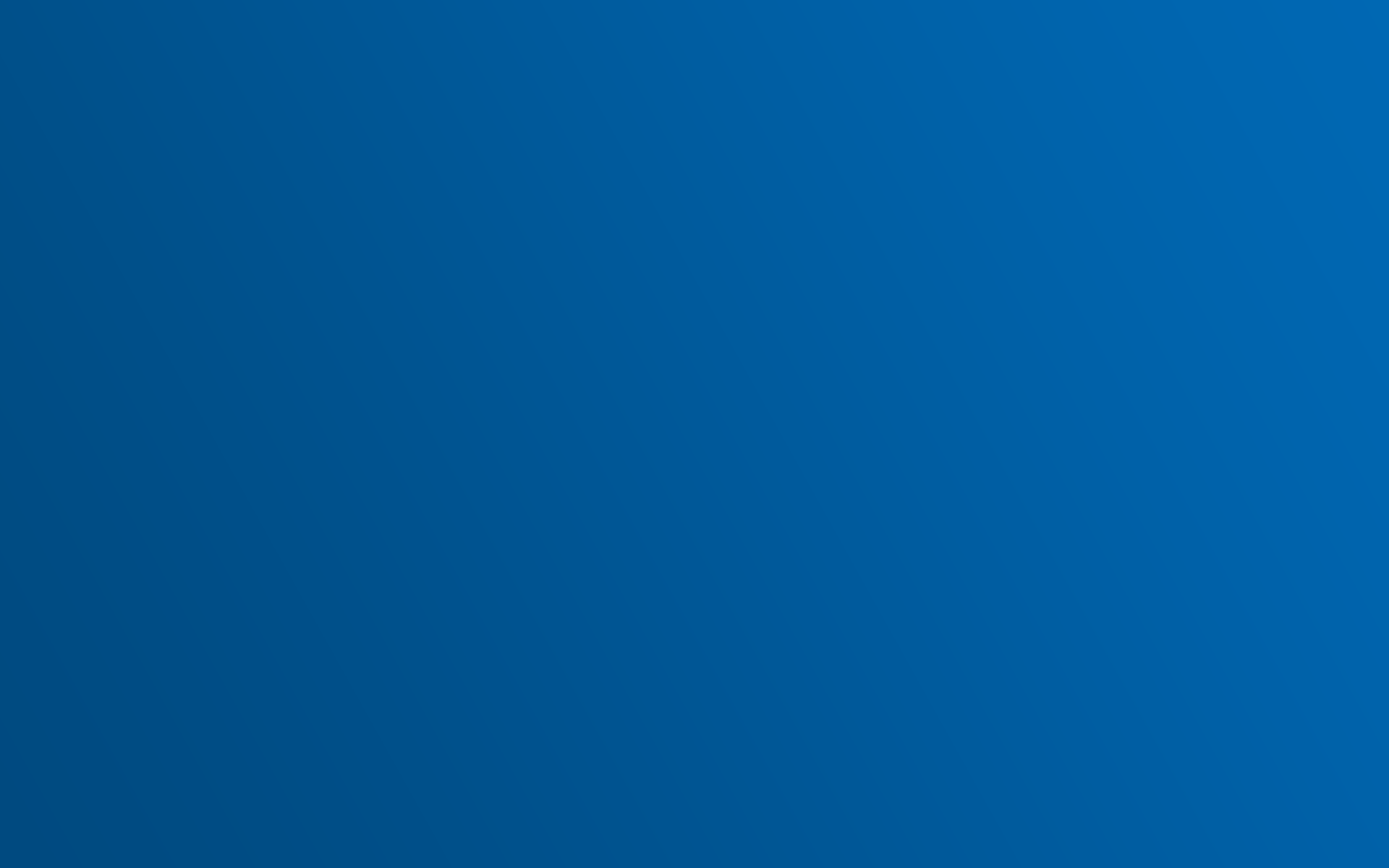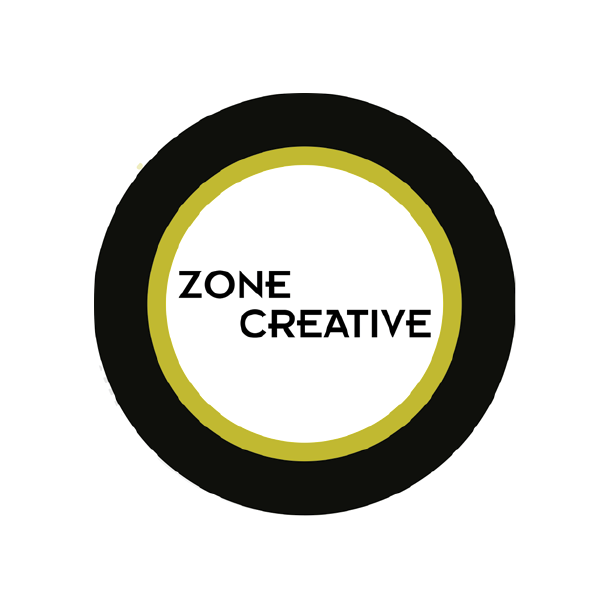 Zone Creative
Wire And Tube Jewellery Making Machines
Company Overview
Zone Creative, thanks to its decades of experience in the mechanical precision goldsmith industry, builds a wide range of gold and jewelry machines. The company is able to meet most of the needs of modern jewelry, silverware and costume jewelry both for the production of tubes and for the empty chain, stamped and cut off all kinds.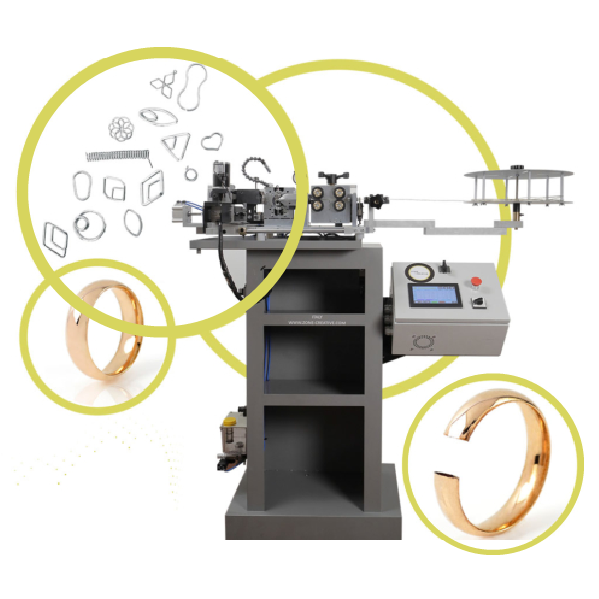 Coiling Machine
This machine can be used for the production of the "fantasia" chain, earrings, pendants and several types of semi-finished. Thanks to the PLC it is possible to create any kind of shape and save these programs up to 90 different memories.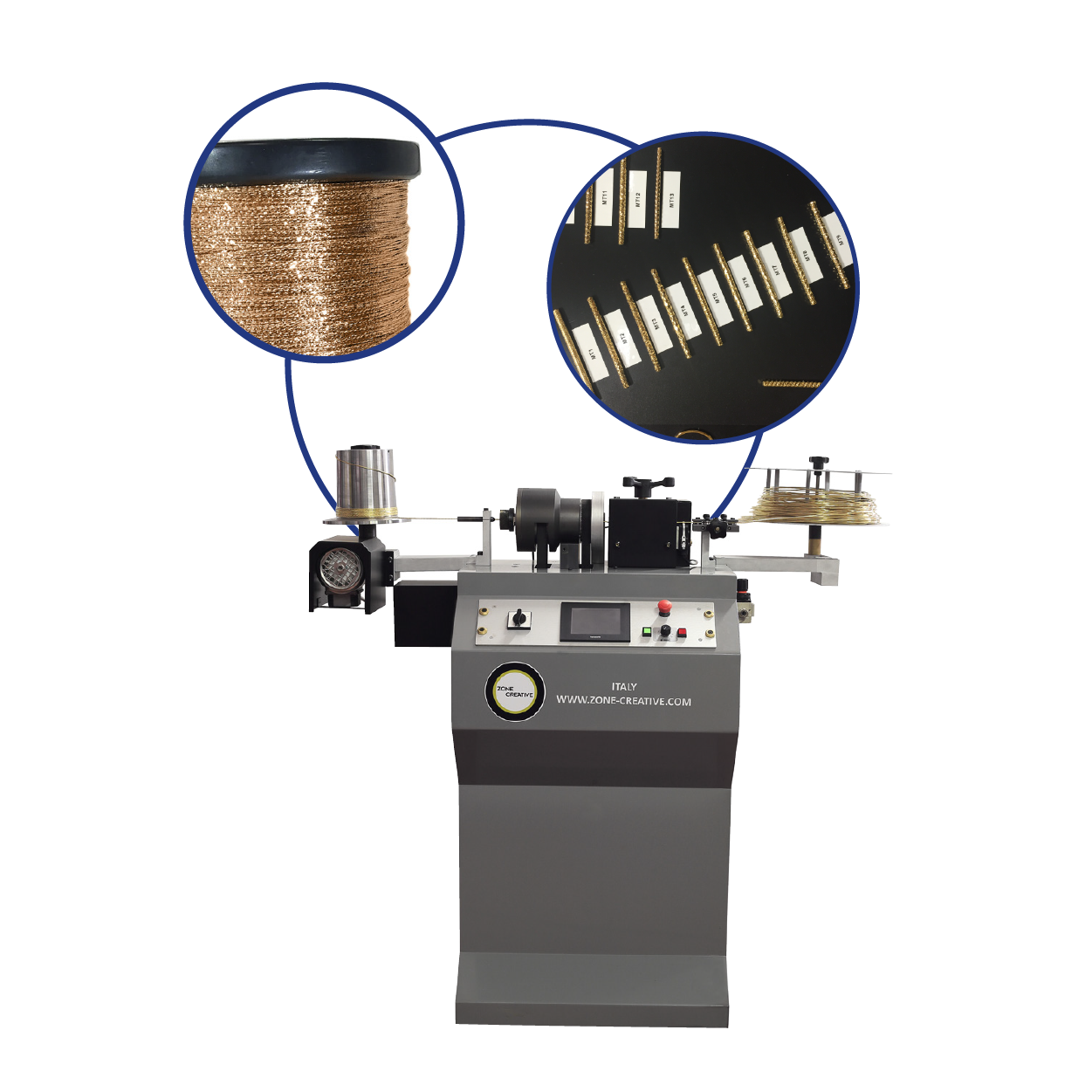 Hammering Machine
The machine is suggested to design solid or empty wire with diamantato or martellato effect. The wire produced with this method can be then used for the production of chains manufactured by hands or by machine. It is possible to use round, half round and square wire starting from 0.5 mm to 4mm.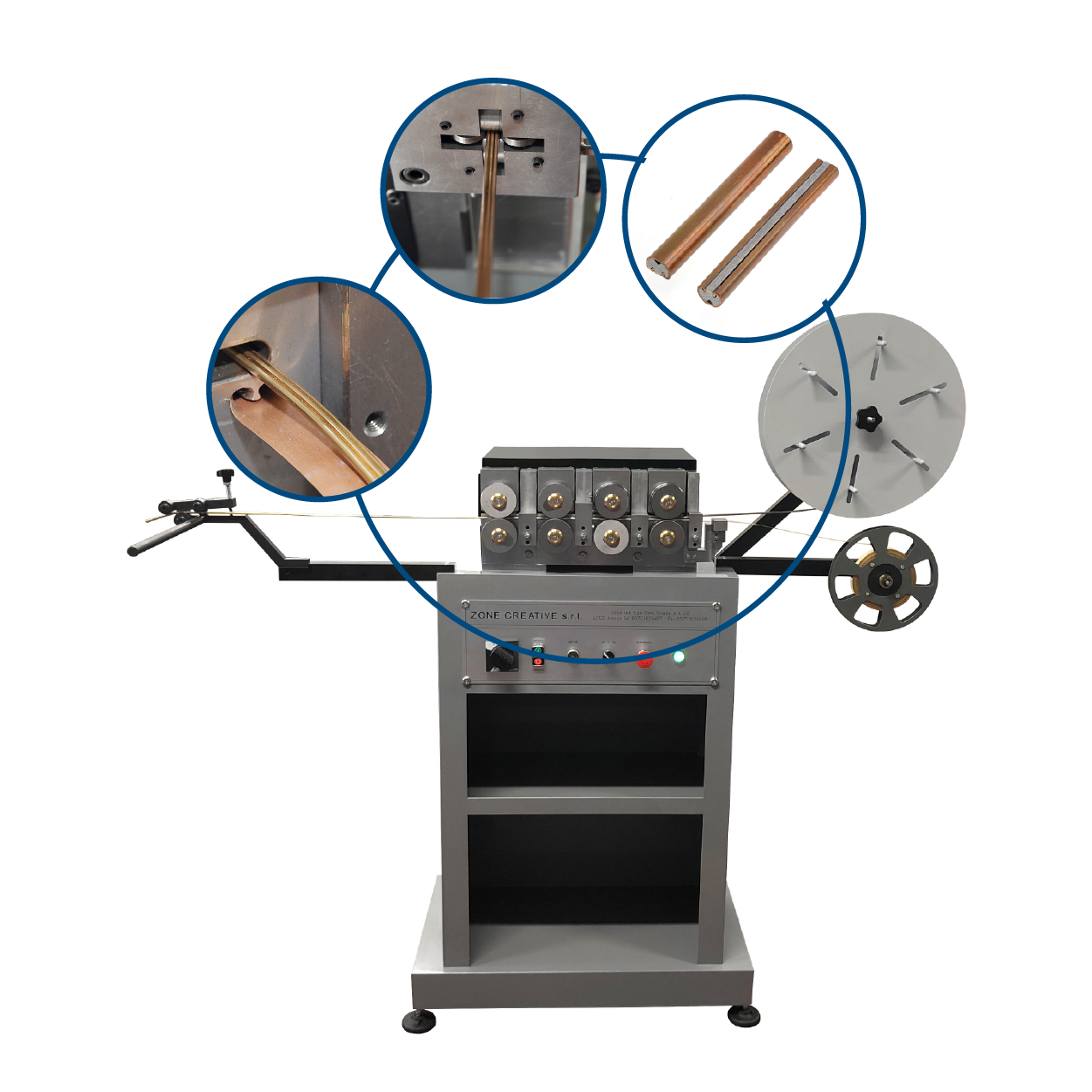 Hollow Wire Machine
This machine allows to "aggraffare" iron or copper wire (shaped for the specific use) to a foil of precious metal, creating a unique profile; in the external surface of the profile a foil of precious metal will be present, while in the internal one copper or iron wire.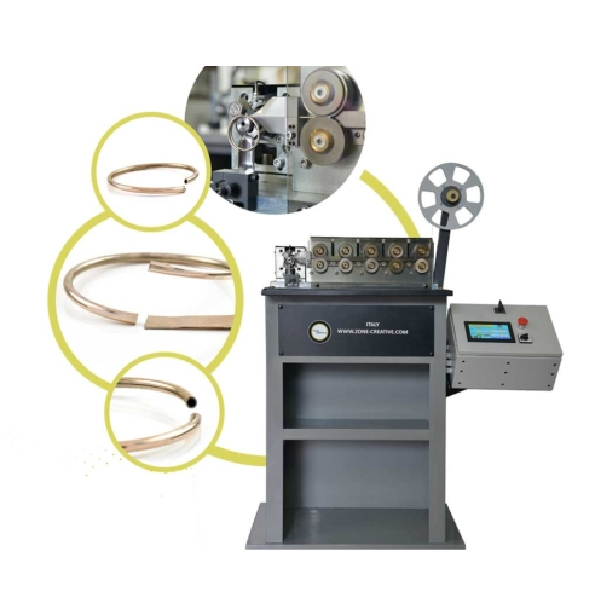 Pipe Flex Machine
The system of work is made from a series of rollers which have the function of profiling the flat strip in a perfect round. The size of tube can vary depending of the rollers mounted in machine.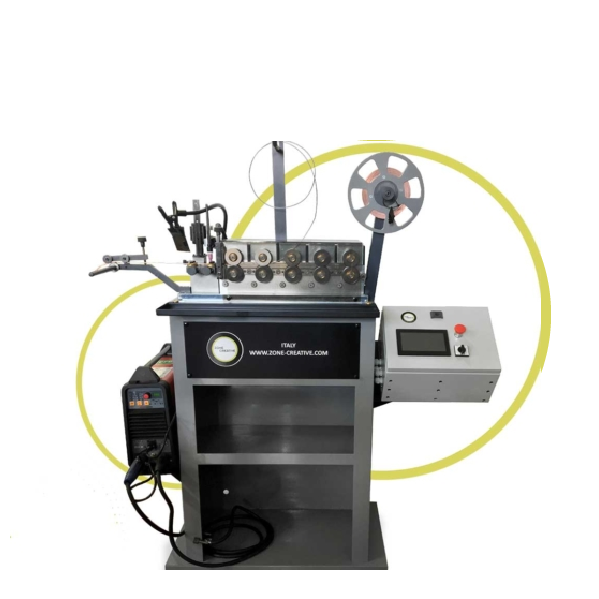 Pipe Solder Machine
The tube diameter is determinate by the size of the rollers. Once the round section tube is completed it will pass through another rail to correctly position the tube for the welding phase (TIG) during which the extremities will melt together.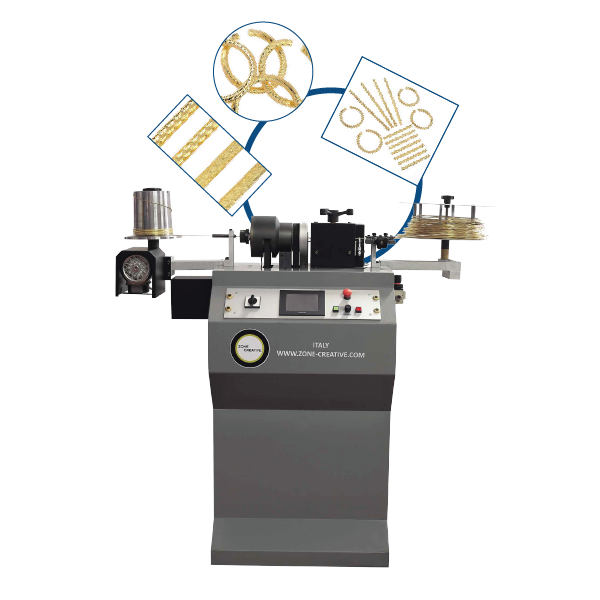 Tube Shining Machine
The use of this machine is recommended whenever there is a need to create various types of diamond shapes on pipes and wires with round section.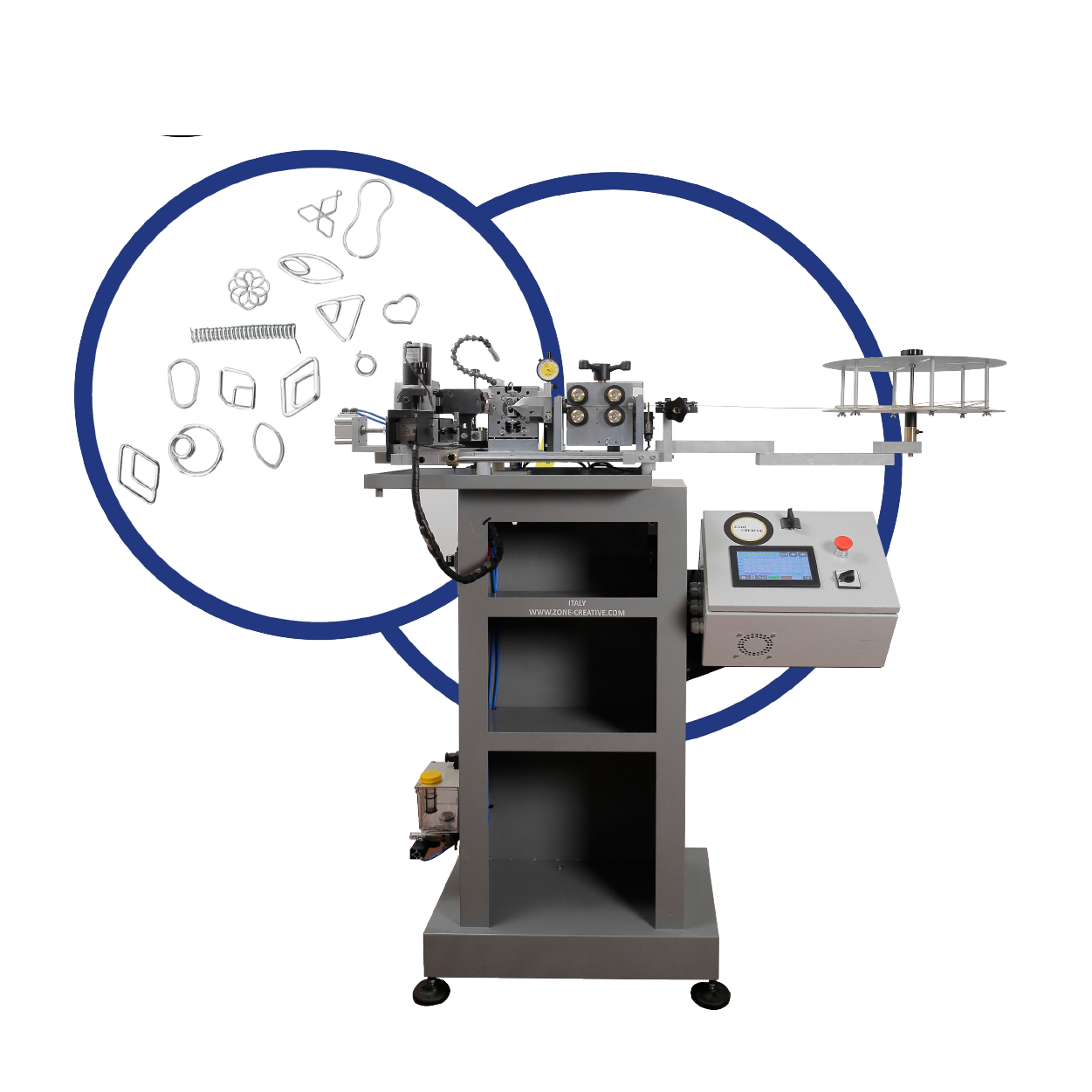 Hollow Ring & Bangle Machine
This machine can be used for the production of the hollow forms i.e. rings and bangles and several types of semi-finished. This is a machine capable of winding not only the circular wire but any kind of solid wire section, "aggraffato" wire with copper, square section, oval or rectangular only by changing the dragging wheels.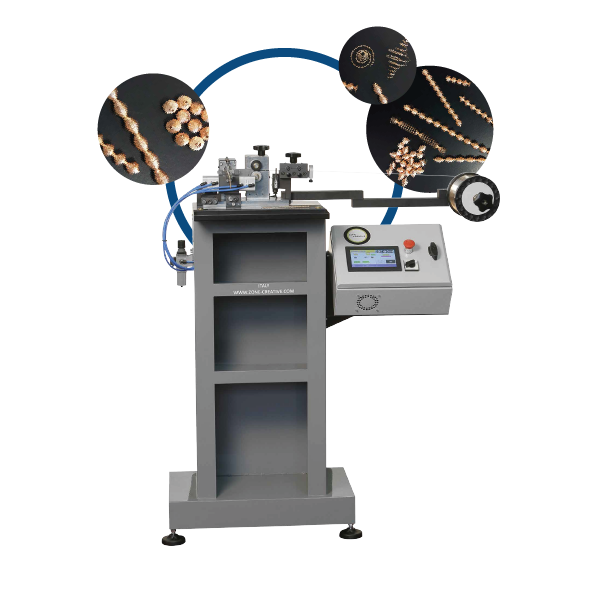 Spiral Making Machine
The use of this machine is recommended anytime you wish to obtain details made of wire spirals of different lengths and shapes. This machine is able to process a minimum wire diameter of 0.4 mm. The maximum diameter that can be obtained is 8 mm.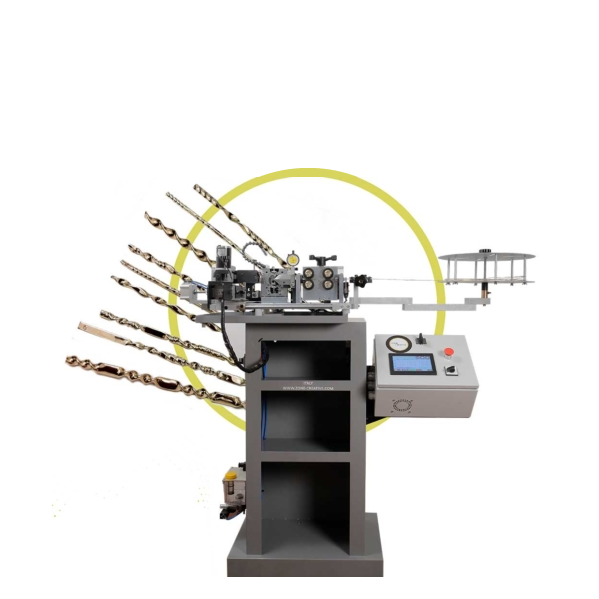 Automatic Twister Machine
The machine is able to roll up any kind of section of the wire (triangle, hexagon, oval) only changing dragging cog and twister pliers.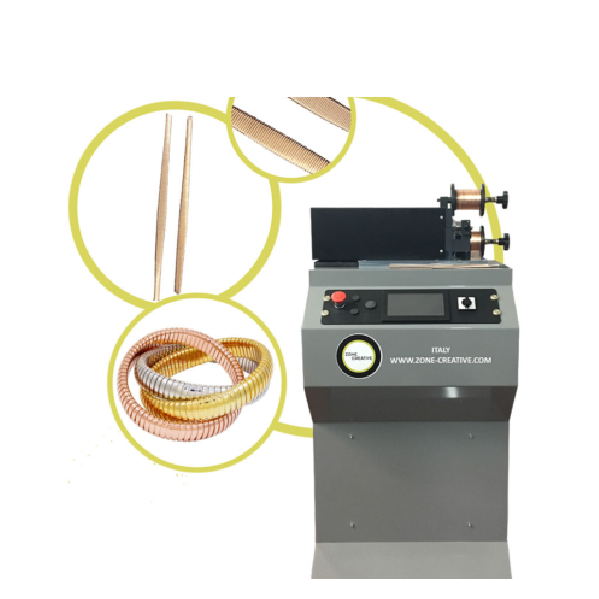 Tube Gas Scalar Machine
Through use of this machine you can produce bracelets or necklaces linear and scalar, by two special strip the final result will be like a true "tube-gas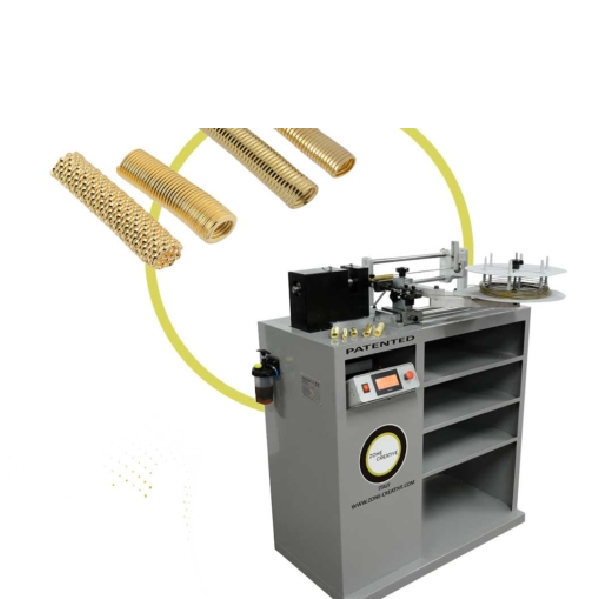 Winding Machine With PLC
This machinery allows wirestubes of different sections to be automatically wound in the most common shapes, thereby reducing normal production time.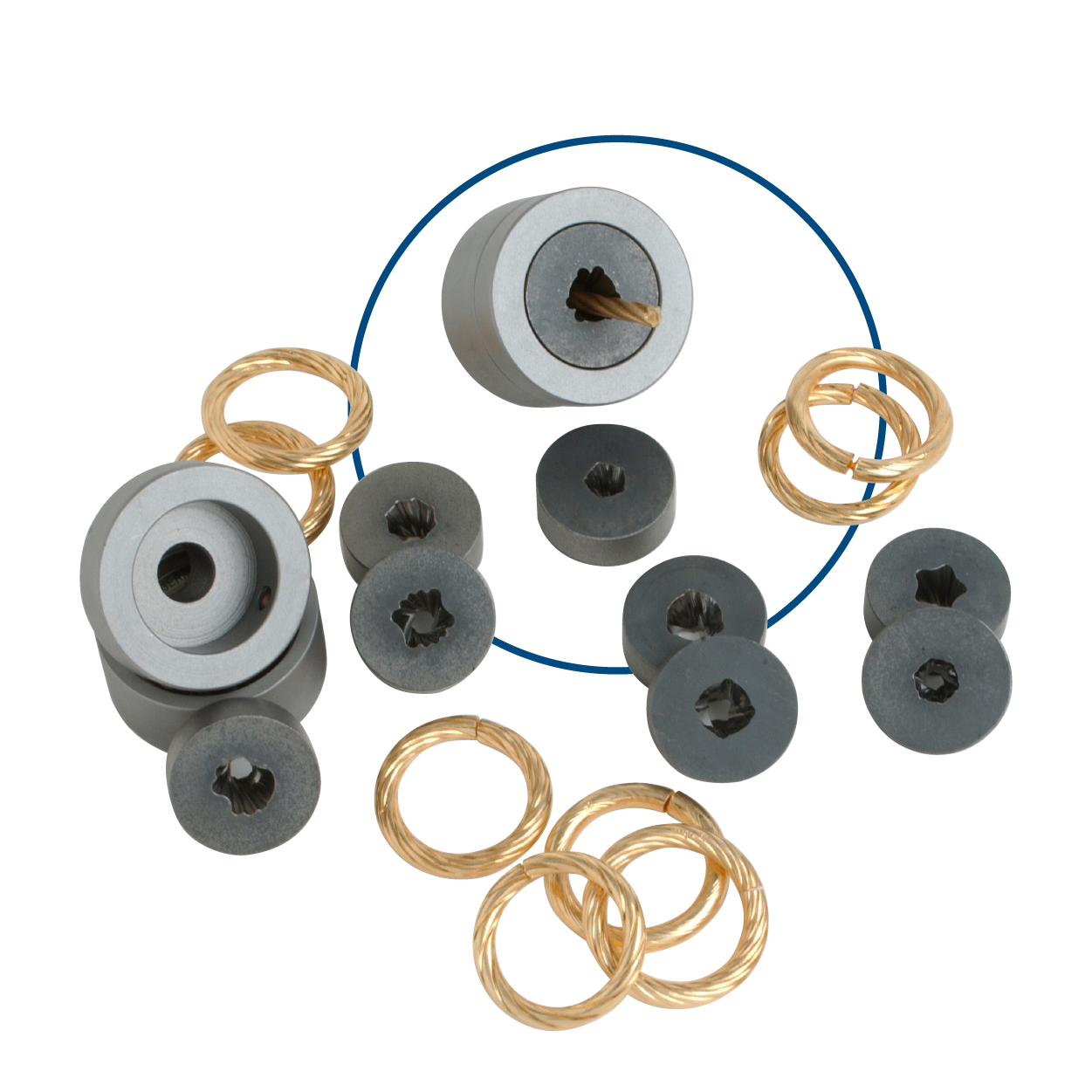 Carbide Dies
It is useful every time you need to change shape to the tube you are working with. It is made in EDM worked carbide, with a surface finishing made by hand.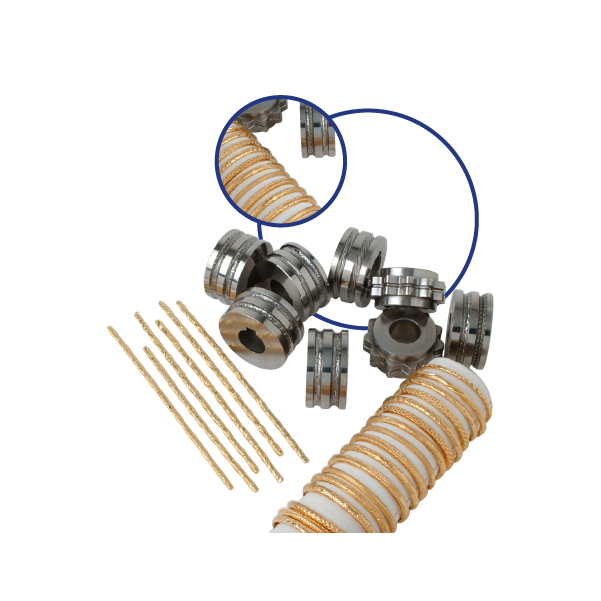 Stamping Rolls
It is useful for medium and large production of tube of different section and shape, with drawings in a lucid or raw surface.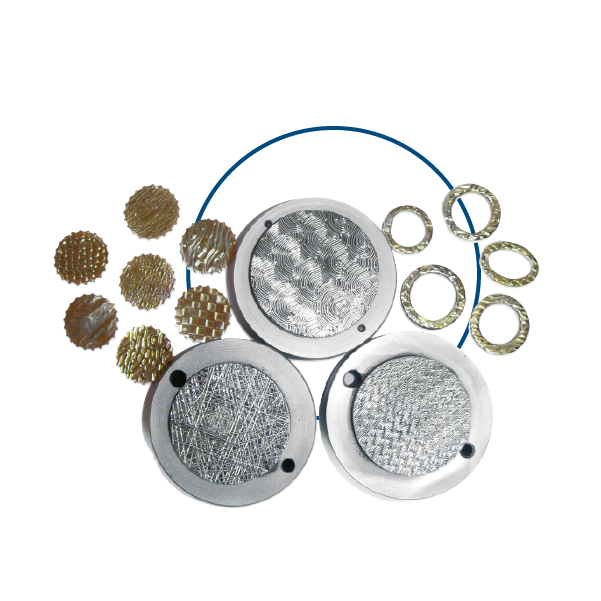 Stamping Tools
It is a simple and reliable tooling useful for production for various elements. Starting from a plate or tube, the tooling itself provides feeding, taking out perfect design element.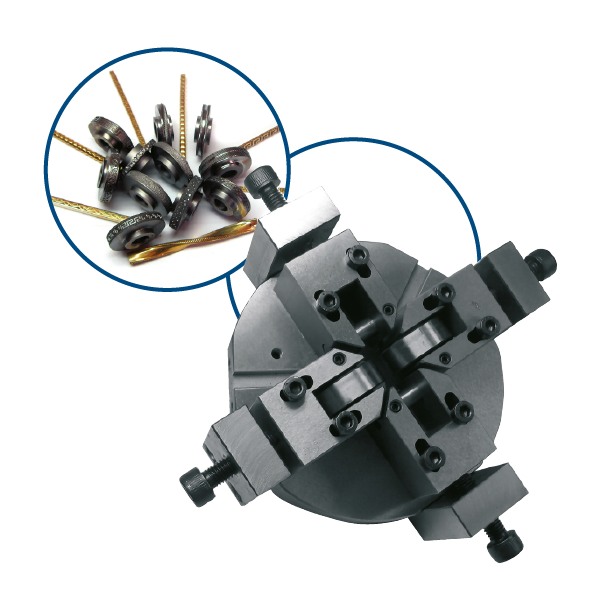 Turkish Head
Useful for reliable long lasting triangular, square, rectangular and hexagonal section tubes, particularly if designed ones are needed.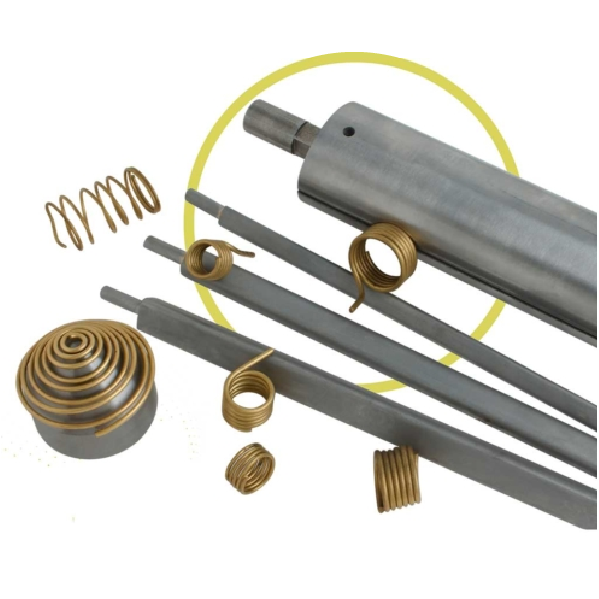 Various Roller Shaft For Bangles
In front of a standard size of 50 mm x 60 mm, this tooling can be provided with all proportions.